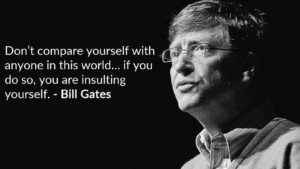 Portfolio Update – WEEK 11 (February 09th to March 15th)
Good morning,
Hello, how are you all?
While the "virus" is now called a pandemic, what we have on Wall Street is a 'panicdemic'. While it is extremely difficult, keeping the situation in perspective is a must now. The wild swings in the market were unnerving and virtually unprecedented. A sank of -14.63% for the potfolio this week. Again, as soon as the hysteria is over, the markets should strongly recover. At this point, I recommend that copiers remain calm and keep a long-term view. It's not the time to panic and sell.
In case of any doubt, you can access the FAQ of my blog: https://santiago1000.it/en/#faq
(Seeking Alpha) Stocks surged into the close Friday after President Trump declared a national emergency over the coronavirus pandemic, which will open up access to $50 billion for states and local areas affected by the outbreak. The president must have said the right things, because stocks soared into the close and recovered most of Thursday's huge losses, with all three major indexes jumping +9.3%. All 11 S&P industry groups gained, led by financials, which had plunged earlier in the week in the wake of falling interest rates. It was a hopeful end to a roller-coaster week in which the Dow plunged -10.4%, the S&P 500 sank -8.8% and the Nasdaq tumbled -8.2%.
Here is the detailed weekly income of the positions that make up the portfolio:
STOCKS
$MSFT – Microsoft Corporation -1.70%
$AAPL – Apple Inc. -3.83%
EDU – New Oriental Education & Technology Group Inc. -5.24%
$MA – Mastercard Incorporated -5.92%
FB – Facebook, Inc. -5.97%
GOOG – Alphabet Inc. -6.06%
AMZN – Amazon.com, Inc. -6.11%
CDW – CDW Corporation -9.21%
$NVDA – NVIDIA Corporation – 9.47%
PAYC – Paycom Software, Inc. -15.35%
SHOP – Shopify Inc. -17.19%
LULU – Lululemon Athletica Inc. -19.13% (upcoming earnings announce on 03-24-20)
TTD – The Trade Desk, Inc. -20.93%
SEDG – SolarEdge Technologies, Inc. -31.67%
ENPH – Enphase Energy, Inc. -38.06%
I added $NVDA, closed OLED and RH this week.
Stocks/ETFs on my radar and that interest me: $TSLA, AMD, MELI, STNE and TLT .
'Historic' oil price war – The failure of OPEC+ to agree on production cuts sent crude into freefall $OIL , plunging as low as $27 per barrel and marking its worst weekly decline since the financial crisis (it started the year in the mid-$60s). Besides a collapse in demand due to the coronavirus, Saudi Arabia launched an all-out oil price war by slashing pricing for its crude in an effort to push as many barrels into the market as possible. It was in response to a face slap from Russia, which refused to cut output further and insisted that U.S. shale producers should be made to share the pain.
Working from home – "We are moving beyond our earlier guidance of 'strongly encouraging work from home' provided on March 2 and have now informed all employees globally they must work from home," Twitter (NYSE:TWTR) wrote in a blog post. The company will also provide reimbursement toward additional daycare expenses, home office set up costs and continue to pay salaries to contractors and hourly workers who are not able to perform their responsibilities from home. Amazon (NASDAQ:AMZN), Google (GOOG, GOOGL) and other companies nationwide issued similar directives this week, though they were not mandatory.
$MSFT Keep an eye on Microsoft (NASDAQ:MSFT) after Friday's post-close announcement of Bill Gates's exit from the board sent shares down 2% in AH trading. Wedbush Securities analyst Dan Ives isn't getting pushed off his Outperform rating on MSFT due to the development, saying the Gates move is an indication in the confidence in CEO Satya Nadella and his transformation of Microsoft into a cloud behemoth with Azure and Office 365 front and center.
Thanks for reading.
Best regards,
Santiago