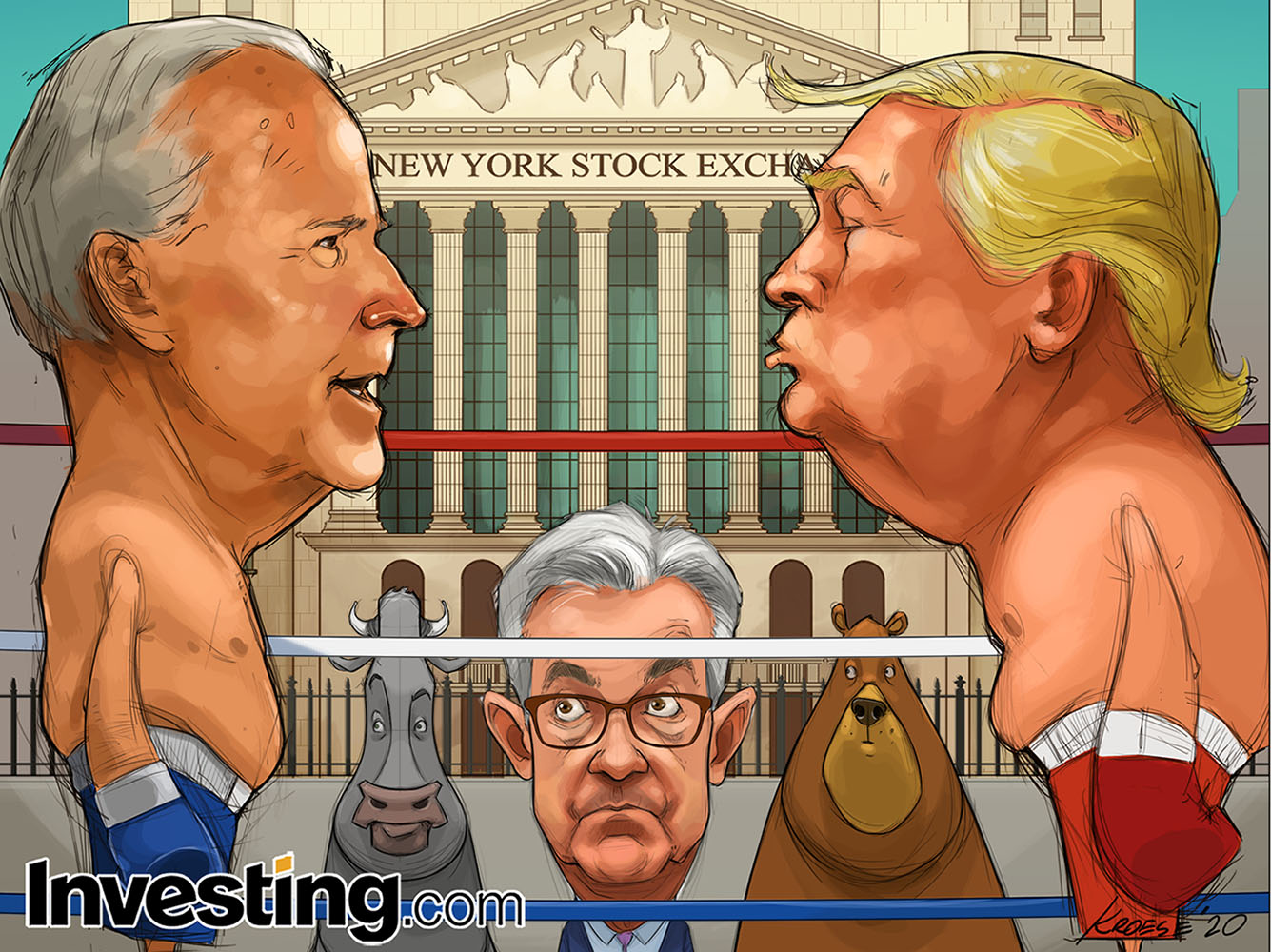 Portfolio Update – WEEK 39 (September 21st to September 27th)
Good morning,
Hello, how are you all?
For the week, the portfolio rose +4.91%, for the year, the result is fine, +52.18% YTD and for Setember -7.17%. I remain confident in technology companies especially. In conclusion, the strategy continues to work surpassing the three main Wall Street indices. Check it out the portfolio stats https://etoro.tw/2UHOvRc .
In case of any doubt, you can access the FAQ of my blog: https://santiago1000.it/en/#faq
(Seeking Alpha) Stocks on Friday shook off uncertainty about whether the weekend might bring an uncertain new deal on fiscal stimulus, as economic woes of the COVID-19 pandemic lingered. But the afternoon-fueled gains weren't enough for stocks overall to avoid a fourth straight week of declines, the longest such weekly losing streak in more than a year. Tech investors were buying the dip, lifting that sector 2.4% and pushing the Nasdaq composite up 2.3%, sealing a 1.1% weekly gain for the tech-focused index. But while the S&P 500 rose 1.6% Friday, it fell 0.6% for the week; and the DJIA's Friday gain of 1.3% means it closed down 1.8% for the week. And gold wrapped its worst week in months by falling to $1,865/ounce.
Here is the detailed weekly income of the positions that make up the portfolio:
STOCKS
ZM – Zoom Video Communications, Inc. +13.17%
FSLY – Fastly, Inc. +9.18%
TTD – The Trade Desk, Inc. +8.59%
SEDG – SolarEdge Technologies, Inc. +7.92%
ENPH – Enphase Energy, Inc. +7.84%
LULU – Lululemon Athletica Inc. +6.99%
SHOP – Shopify Inc. +6.61%
MELI – MercadoLibre, Inc. +6.41%
PYPL – PayPal Holdings, Inc. +6.35%
NVDA – NVIDIA Corporation +5.62%
AAPL – Apple Inc. +5.09%
AMZN – Amazon.com, Inc. +4.75%
AMD – Advanced Micro Devices, Inc. +4.17%
MSFT – Microsoft Corporation +3.71%
PAYC – Paycom Software, Inc. +3.65%
NFLX – Netflix, Inc. +2.75%
FB – Facebook, Inc. +0.91%
FTNT – Fortinet, Inc. -0.40%
GOOG – Alphabet Inc. -1.03%
MA – Mastercard Incorporated -1.04%
TSLA – Tesla, Inc. -7.87%
No portfolio changes this week.
Stocks/ETFs on my radar and that interest me: COUP, ADBE, VEEV, SQ and TLT.
Promises of battery breakthrougs
At its Battery Day event on Tuesday, Tesla (NASDAQ:TSLA) promised a $25,000 car (with full autonomy), as well as plans to halve the cost of batteries, but the three year timeline disappointed investors. Shares stumbled nearly 7% in AH trading after initially turning higher following the company's 2020 shareholder meeting. Elon Musk also forecast eventual annual production of 20M vehicles, or almost twice as many as output leader Volkswagen (OTCPK:VWAGY) sold last year. "One of the things that troubles me the most is that we don't yet have a truly affordable car… in order to do that, we've got to get the cost of batteries down."
Social media advertising
Back at the start of the summer – at the height of the George Floyd protests – more than 200 companies pulled their advertising from Facebook (NASDAQ:FB), citing problems with hate speech and aggressive content. The #StopHateforProfit campaign then picked up steam with celebrities, like Kim Kardashian West, though a truce appears to be in the making. The World Federation of Advertisers helped negotiate a deal this wekk on posting statements, which sets some ground rules on what counts as hate speech and empowers external auditors to oversee the new system. The reporting standards, as well as tools to custom tailor ad placement, are set to launch in the second half of 2021 and will also incorporate platforms like YouTube (GOOG, GOOGL) and Twitter (NYSE:TWTR)
Some electrifying news
California Governor Gavin Newsom announced an order to ban gasoline-powered cars in the state by 2035, meaning all new cars sold in the state must be zero-emission vehicles by that time. Major automakers are making such an electrification push that the 15-year timeline may not be too much of a jolt. Seventeen countries including France, the U.K. and Germany have also adopted goals to phase out the internal combustion engine, according to the International Council on Clean Transportation.
Weekly Market Movement Wrap
U.S. Indices
Dow -1.8% to 27,174. S&P 500 -0.6% to 3,298. Nasdaq +1.1% to 10,914. Russell 2000 -4.1% to 1,474. CBOE Volatility Index +2.1% to 26.38.
S&P 500 Sectors
Consumer Staples -0.8%. Utilities -0.4%. Financials -5.3%. Telecom -1.7%. Healthcare -3.6%. Industrials -4.%. Information Technology -0.3%. Materials -5.4%. Energy -8.5%. Consumer Discretionary -0.3%.
Thanks for reading.
Have a good one,
Santiago