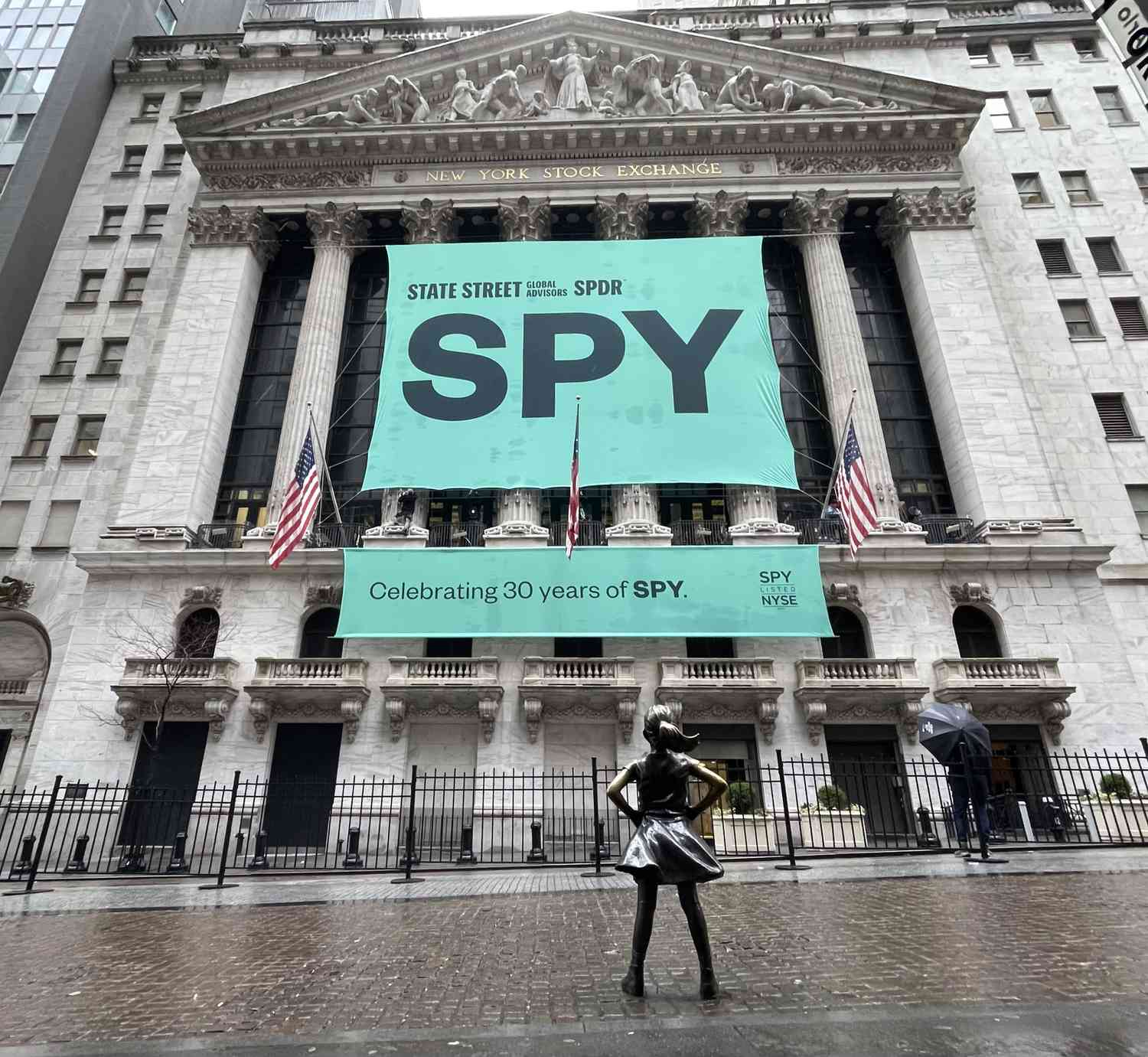 📊 SPY Stock Analysis – September 19, 2023 📈
Fundamental Analysis:
EPS: $19.85
PE Ratio: 22.3
Market Cap: $406.31B
Shares Outstanding: 917.78M
On the fundamental side, SPY appears to be reasonably priced with a moderate PE ratio. Its substantial market capitalization signifies its strong market presence.
Technical Analysis:
Closing Price (Sept 19, 2023): $442.71
52-Week Range: $348.11 – $459.44
Volume: 64.34M (Below Average)
50-Day Moving Avg: $447.50 (Bearish)
200-Day Moving Avg: $417.68 (Bullish)
RSI14: 39 (Oversold)
MACD: 2.24 (Bullish)
ATR: 0.94 (Market Volatility)
Support: $439.95
Resistance: $443.28
Stop Loss: $426.95
From a technical standpoint, SPY shows potential for growth, but it's currently below its 50-day moving average and oversold based on RSI14.
News Analysis & Prediction:
Positive market sentiment and economist Jeremy Siegel's outlook suggest a continued market rally.
YTD rise of 16.7% in the S&P 500 may maintain SPY's momentum.
Considering technicals, fundamentals, and positive news, SPY is predicted to slightly increase in the next trading day, hovering around $443.28. In the coming week, it could advance towards its 50-day moving average or beyond.
Overall Evaluation:
Short-term: Buy
Long-term: Hold
SPY offers potential for both short-term and long-term gains. Short-term traders can benefit from the predicted price increase, while long-term traders can expect medium to long-term gains due to its strong position above the 200-day moving average. Keep an eye on market conditions for the best strategy. 🚀
#StockAnalysis #Investing #SPY