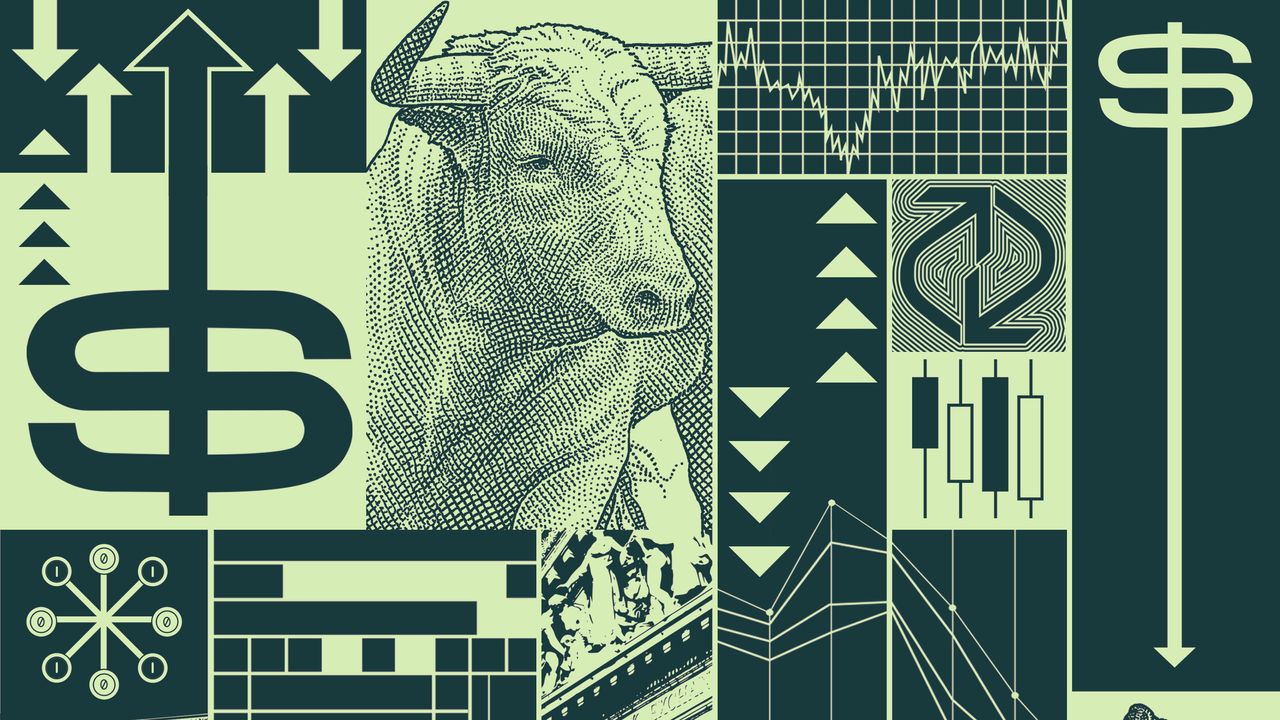 📊 Weekly Market Rollercoaster – WEEK 39 (September 25th to October 1st) 🎢
Hey, Copiers! Buckle up for our weekly market highlights:
📉 Market Whirlwind:
S&P 500 Takes a Dive: The S&P 500 wraps up a rollercoaster month, shedding nearly 5% in September, the wildest ride since December. Investors grapple with the Federal Reserve's message of higher-for-longer interest rates. Crude oil spikes, and bond yields hit 16-year highs. Dow Jones drops 1.3%, S&P slips 0.7%, Nasdaq ekes out a 0.1% gain.
🎯 Amazon in the Crosshairs:
Amazon Faces the FTC Firing Squad: $AMZN takes a 4% hit as the FTC and 17 states officially take aim, accusing the e-commerce giant of anticompetitive practices. Amazon's dominance in the e-commerce market faces a historic antitrust battle.
💧 Limited Oil Supply Drama:
$OIL Inventory Plunge: Cushing, Oklahoma, sends shockwaves with a steep drop in oil inventories, amplifying global supply concerns. WTI crude hits $95/bbl, continuing a summer rally. Further Cushing drawdowns spell trouble for an already tight oil market. Investing Group Leader HFI Research sees the U.S. ending its role as a savior in the global oil supply shortage.
🖊️ Lights, Camera, Action for Writers:
Hollywood Strikes Back: Hollywood writers end their five-month hiatus after approving a new contract with major studios. Late-night shows return first, but scripted episodes and films face delays. Writers secure wins, including salary hikes and the right to use AI, a major point of contention.
💰 Treasury Troubles:
Treasury Tumult: U.S. Treasury returns face their worst month this year as a bond market sell-off continues post the Fed's higher-for-longer signal. The 30-year and 10-year yields hit decade highs. Billionaire Bill Ackman's bet against 30-year Treasurys pays off as he anticipates further rises amid stubbornly high inflation.
⏰ The Final Countdown for Government Shutdown:
Government Shutdown Showdown: The clock ticks towards a federal government shutdown with a Sunday deadline. Potential impacts include furloughs, minimal SEC oversight, and delayed economic data releases. The Senate supports a stopgap measure until Nov. 17, but hardline Republicans seeking deeper cuts pose a challenge.
📊 U.S. Indices on a Wild Ride:
Wild Ride for U.S. Indices:
Dow -1.4% to 33,508.
S&P 500 -0.7% to 4,288.
Nasdaq +0.1% to 13,219.
Russell 2000 +0.5% to 1,785.
CBOE Volatility Index +1.9% to 17.52.
📈 Top Portfolio Performers' Spotlight:
$AMD: +6.88%
$PUMP: +5.04%
$NVDA: +4.54%
$AI: +4.12%
$OXY: +3.16%
$TTD: +2.36%
$XOM: +2.30%
$TSLA: +2.18%
Santiago1000: +0.52%
💡 What's Under the Spotlight Next Week:
OPEC+ Meeting Midweek: OPEC+ convenes, but no major changes to oil output policy are expected. Tight supply and rising demand fuel an oil price rally.
📅 Events to Mark on Your Calendar:
Oct 3: Molson Coors (TAP) Strategy Day
Oct 3: Zoom Video's (ZM) Zoomtopia
Oct 4: Google's (GOOG) Made By Google hardware event
Oct 5: Samsung Electronics' (OTCPK:SSNLF) developer conference
🚀 Volatility, Conferences, and Ratings:
Elevated Short Interest: Novavax (NVAX) and Wayfair (W). High Options Trading: Tilray (TLRY) and Relmada Therapeutics (RLMD). Recent Quant Rating Changes: General Electric (GE), Humana (HUM), CarParts.com (PRTS).
Thanks for reading. Have a great week of earnings and good health!
Santiago