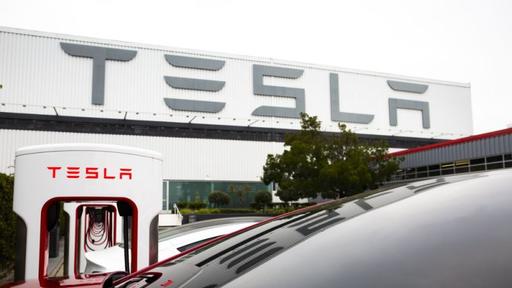 Portfolio Update – WEEK 33 (August 10th to August 16th)
Good morning,
Hello, how are you all?
For the week, the portfolio slipped -0.75%, for the year, the result is fine, +47.15% YTD and for August +4.44%. A small correction was expected. I remain confident in technology companies especially. In conclusion, the strategy continues to work surpassing the three main Wall Street indices. My wife and I were confined at home for 150 days. Check it out the portfolio stats https://etoro.tw/2UHOvRc .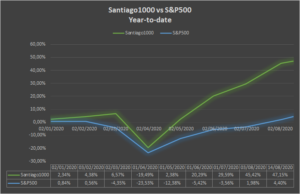 In case of any doubt, you can access the FAQ of my blog: https://santiago1000.it/en/#faq
(Seeking Alpha) Stocks drifted through the Friday session before flatlining at the end on light volume, weighed down by technology, health care and utilities. Buying enthusiasm left the S&P 500 after two sessions of just missing out on a record close, but the index still managed to close slightly higher for the week. U.S. Treasury yields rose, with the benchmark 10-year note rising above 0.7% for the first time since late June. Higher U.S. real yields drove investors out of precious metals during the week, sending gold to its first weekly drop in more than two months. The dollar continued to trade with a heavy tone as U.S. consumer sentiment remained weak in August and retail sales moderated in July from June. The apparent lack of a stimulus bill from Congress until September suggests that August data will continue on a downward trend.
Here is the detailed weekly income of the positions that make up the portfolio:
STOCKS
TSLA – Tesla, Inc. +13.63%
SEDG – SolarEdge Technologies, Inc. +3.66%
AAPL – Apple Inc. +3.42%
NVDA – NVIDIA Corporation +3.25% (earnings upcoming announce 08-19-20)
PAYC – Paycom Software, Inc. +2.16%
LULU – Lululemon Athletica Inc. +2.05% (earnings upcoming announce 09-10-20)
GOOG – Alphabet Inc. +0.89%
ENPH – Enphase Energy, Inc. +0.44%
MA – Mastercard Incorporated -0.37%
AMZN – Amazon.com, Inc. -0.61%
MSFT – Microsoft Corporation -1.68%
NFLX – Netflix, Inc. -2.44%
FTNT – Fortinet, Inc. -2.60%
FB – Facebook, Inc. -2.68%
MELI – MercadoLibre, Inc. -3.14% (earnings reported 08-10-20)
FSLY – Fastly, Inc. -3.43%
PYPL – PayPal Holdings, Inc. -3.61%
AMD – Advanced Micro Devices, Inc. -4.18%
ZM – Zoom Video Communications, Inc. -5.34% (earnings upcoming announce 09-01-20)
TTD – The Trade Desk, Inc. -5.60%
SHOP – Shopify Inc. -6.19%
No portfolio changes this week.
Stocks/ETFs on my radar and that interest me: COUP, ADBE, VEEV, SQ and TLT.
5-for-1 stock split
After shares tripled in value this year – and rose nearly sixfold over the past 12 months – Tesla (NASDAQ:TSLA) approved a five-for-one split to make stock ownership more accessible to employees and investors. Each stakeholder of record on August 21 will receive a dividend of four additional shares that will begin trading on a stock split-adjusted basis on August 31. The decision follows a similar move by Apple (NASDAQ:AAPL), which announced a 4-for-1 split last month, as well as criticism from Elon Musk that Tesla's stock price was too high.
If you thought Epic Games was bluffing…
Epic sued Apple (AAPL) Thursday night over Fortnite's removal from the App Store (over a payment dispute) and additionally sued Google (GOOG, GOOGL) following the game's removal from the Play Store. "While Fortnite remains available on Android, we can no longer make it available on Play because it violates our policies," Google said in a statement, though it let Android customers know the game was available elsewhere. Now that Epic has stepped into the ring, allies like Spotify (NYSE:SPOT) and Match Group (NASDAQ:MTCH) are starting to speak up with words that could help fuel the antitrust case against Apple.
Weekly Market Movement Wrap
U.S. Indices
Dow +1.8% to 27,931. S&P 500 +0.6% to 3,373. Nasdaq +0.1% to 11,019. Russell 2000 +0.3% to 1,575. CBOE Volatility Index -0.7% to 22.05.
S&P 500 Sectors
Consumer Staples +0.9%. Utilities -2.1%. Financials +1.3%. Telecom -0.3%. Healthcare +0.3%. Industrials +3.1%. Information Technology +0.1%. Materials +1.5%. Energy +2.3%. Consumer Discretionary +1.6%.
Thanks for reading.
Have a good one,
Santiago