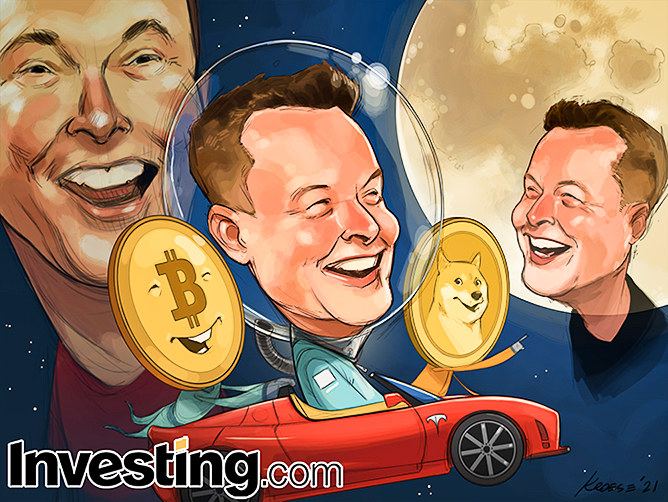 Portfolio Update – WEEK 06 (February 08th to February 14th)
Good morning,
Hello, how are you all?
For the week, the portfolio rose and shined +4.53%. For the last 12 months result is fine +118.15% and for February moved up +13.6%. I remain confident in technology companies especially. In the next few days, I intend to add funds to the portfolio and reinforce the main positions. Check it out the portfolio stats https://etoro.tw/2UHOvRc .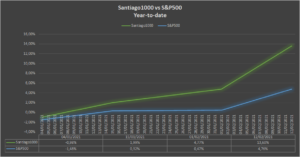 In case of any doubt, you can access the FAQ of my blog: https://santiago1000.it/en/#faq
(Seeking Alpha) Stocks finished modestly higher Friday on light pre-holiday volume following a late-session surge led by the energy sector, as crude oil futures rose to their highest intraday level in more than a year. Fueled by hopes of a stimulus package and improving COVID-19 hospitalization numbers, cyclical sectors – those most sensitive to an economic rebound – have led the rally in February, with energy up more than 13% month to date, and financials and materials also rank among the best performers. For the week, the S&P 500 gained 1.2%, the Nasdaq advanced 1.7% and the Dow Jones added 1%.
Here is the detailed weekly income of the positions that make up the portfolio:
STOCKS
FVRR – Fiverr Internacional Lt. +56.46%
SHOP – Shopify Inc. +32.49%
PYPL – PayPal Holdings, Inc. +27.34%
SQ – Square, Inc. +26.30%
ETSY – ETSY, Inc. +17.46%
ZM – Zoom Video Communications, Inc. +16.41%
TTD – The Trade Desk, Inc. +12.80%
NVDA – NVIDIA Corporation +15.18%
SEDG – SolarEdge Technologies, Inc. +14.76%
GOOG – Alphabet Inc. +14.62%
ENPH – Enphase Energy, Inc. +13.25%
LMND – Lemonade, Inc. +12.86%
CRWD – CrowdStrike Holdings Inc. +12.19%
AMD – Advanced Micro Devices, Inc. +9.49%
MELI – MercadoLibre, Inc. +9.19%
MSFT – Microsoft Corporation +5.62%
NIO – NIO Limited +5.00%
FB – Facebook, Inc. +4.71%
NFLX – Netflix, Inc. +4.53%
LULU – Lululemon Athletica Inc. +4.31%
TSLA – Tesla, Inc. +2.85%
AAPL – Apple Inc. +2.58%
AMZN – Amazon.com, Inc. +2.23%
FSLY – Fastly, Inc. -6.67%
PLTR – Palantir Technologies Inc. -9.30%
No changes for the portfolio this week. Stocks/ETFs on my radar and that interest me: RH, ROKU, DOCU, PINS, OKTA, ADBE and COUP.
Embracing crypto
Big financial institutions are warming up to Bitcoin (BTC-USD), paving the way for large-scale adoption. The crypto jumped as high as $48,663 this week, notching a new record, after Mastercard (MA) and Bank of New York Mellon Corp. (BNY) moved to make it easier for customers to use cryptocurrencies. Galaxy Digital chief Mike Novogratz said this development is huge, but the flow of good news for Bitcoin has been so great of late that it's going nearly unnoticed.
Backdrop: On Tuesday, Tesla (TSLA) invested $1.5B in Bitcoin and announced it would begin accepting the crypto for payment "in the near future." There were also some earlier signals. Last week, Elon Musk said he thought Bitcoin "was on the verge of broad acceptance" and added the Bitcoin hashtag to his bio on Twitter. In January, Tesla further disclosed it might hold some of its cash reserves in "certain alternative reserve assets including digital assets, gold bullion [and] gold exchange-traded funds."
Twitter (TWTR) has additionally done some "upfront thinking" about how to deal with Bitcoin, including if employees ask to be paid in the crypto and whether the firm needs to have the digital asset on its balance sheet. Twitter CEO Jack Dorsey, who is also the co-founder of Square (SQ), has been a long-time advocate of Bitcoin.
Quote: "These are just the early innings of corporate adoption, as digital currencies are beginning to play a larger role in robust balance sheet management," said Nathan Cox, Chief Investment Officer at Two Prime, an investment firm specialized in digital asset and derivative strategy management.
U.S. Indices
Dow +1.0% to 31,458. S&P 500 +1.2% to 3,935. Nasdaq +1.7% to 14,095. Russell 2000 +2.4% to 2,288. CBOE Volatility Index -4.3% to 19.97.
S&P 500 Sectors
Consumer Staples -0.1%. Utilities -1.8%. Financials +2.%. Telecom +1.3%. Healthcare +1.4%. Industrials +1.4%. Information Technology +2.3%. Materials +1.1%. Energy +4.3%. Consumer Discretionary -1.3%.
Thanks for reading.
Have a good one,
Santiago