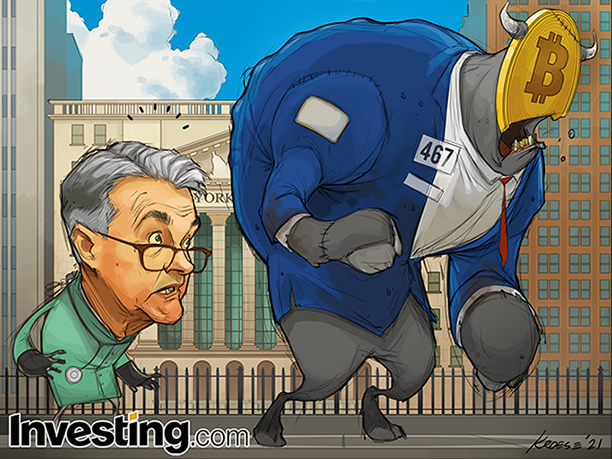 Portfolio Update – WEEK 07 (February 15th to February 21st)
Good morning,
Hello, how are you all?
For the week, the portfolio slipped 2.76%. For the last 12 months result is fine +112.13% and for February moved up +8.74%. I remain confident in technology companies especially. In the next few days, I intend to add funds to the portfolio and reinforce the main positions. Check it out the portfolio stats https://etoro.tw/2UHOvRc .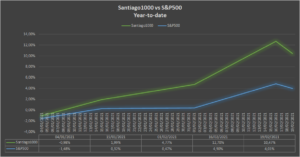 In case of any doubt, you can access the FAQ of my blog: https://santiago1000.it/en/#faq
(Seeking Alpha) Stocks failed to hold early gains Friday, drifting into the close and ending the shortened week lower, as rising interest rates and profit taking in some of the largest tech names combined to dampen optimism. For the week, the S&P 500 fell 0.7% and the Nasdaq Composite lost 1.6%, while the Dow Jones fared better with a slight gain. Benchmark 10-year Treasury yields climbed above 1.35% Friday to the highest in nearly a year, as input prices for the Purchasing Managers manufacturing index reached the highest since April 2011. U.S. crude oil topped $60 a barrel before falling back, dropping 2% as wells slowly restarted in Texas following this week's big freeze.
Here is the detailed weekly income of the positions that make up the portfolio:
STOCKS
TTD – The Trade Desk, Inc. +4.55%
SQ – Square, Inc. +1.40%
GOOG – Alphabet Inc. -0.14%
NVDA – NVIDIA Corporation -0.23%
AMZN – Amazon.com, Inc. -0.85%
CRWD – CrowdStrike Holdings Inc. -1.20%
FVRR – Fiverr Internacional Lt. -1.36%
SHOP – Shopify Inc. -1.41%
MSFT – Microsoft Corporation -1.64%
MELI – MercadoLibre, Inc. -1.68%
ETSY – ETSY, Inc. -2.82%
SEDG – SolarEdge Technologies, Inc. -2.69%
NFLX – Netflix, Inc. -2.93%
LULU – Lululemon Athletica Inc. -3.10%
FB – Facebook, Inc. -3.30%
ZM – Zoom Video Communications, Inc. -3.66%
PYPL – PayPal Holdings, Inc. -3.84%
AAPL – Apple Inc. -4.06%
TSLA – Tesla, Inc. -4.27%
AMD – Advanced Micro Devices, Inc. -4.47%
NIO – NIO Limited -8.04%
ENPH – Enphase Energy, Inc. -8.12%
PLTR – Palantir Technologies Inc. -9.12%
LMND – Lemonade, Inc. -9.36%
FSLY – Fastly, Inc. -20.95%
No changes for the portfolio this week. Stocks/ETFs on my radar and that interest me: RH, IDXX, MTCH, ROKU, DOCU, PINS, OKTA, ADBE and COUP.
Bitcoin goes to the moon
The blistering rally in Bitcoin (BTC-USD) accelerated this week, with the crypto breaking above $50,000 for the first time in history. More are showing support for the alternative asset, with Mastercard (MA) and Bank of New York Mellon (BK) making it easier for customers to use cryptocurrencies. Tesla (TSLA) also invested $1.5B in Bitcoin and announced it would begin accepting the crypto for payment "in the near future."
Quote: "I think bitcoin is a much more stable asset class today than it was three years ago," said Michael Saylor, CEO of enterprise software firm MicroStrategy (NASDAQ:MSTR). "In March of 2020, you saw institutions start to arrive, and I think in 2021 you're going to see that trend continue. They're enthusiasts for bitcoin as a medium of exchange… but I personally believe that the compelling use case is a store of value."
MicroStrategy even announced Tuesday it will offer $600M in convertible bonds to buy more Bitcoin, and there is speculation that it offered a blueprint for Tesla's Bitcoin purchase after an exchange between Saylor and Elon Musk. MicroStrategy and Jack Dorsey's Square (SQ) already made splashy headlines last year after using corporate cash to buy Bitcoin. Meanwhile, Uber (UBER) CEO Dara Khosrowshahi said last week that the ride-hailing giant had discussed – but "quickly dismissed" – the idea of buying Bitcoin, although it is weighing whether to accept cryptocurrencies as payment.
With innovation, comes regulation: A well-defined crypto regulatory regime is urgently needed, according to SEC Commissioner Hester Peirce. "It's not only that there have been calls for clarity for some time and that a new administration brings the chance to take a fresh look, but it also is a moment where it seems others in the marketplace are also taking a fresh look." Peirce was labeled "Crypto Mom" after she publicly dissented on the SEC's decision in 2018 to reject a Bitcoin ETF application filed by Cameron and Tyler Winklevoss. She is currently serving her second term as one of the SEC's five commissioners.
News Down Under
Australian lawmakers began debating legislation that would force Big Tech companies to pay publishers for news. The media bill, first introduced in December, would leave digital platforms on the hook for news content displayed in search results or feeds, meaning Google (GOOG, GOOGL) and Facebook (FB) would have to shell out cash to local media outlets and publishers for linking to their content. While the companies have both issued threats in the past (like pulling out of Australia), the two responded very differently on Wednesday.
U.S. Indices
Dow +0.1% to 31,494. S&P 500 -0.7% to 3,907. Nasdaq -1.6% to 13,874. Russell 2000 -1.1% to 2,264. CBOE Volatility Index +10.4% to 22.05.
S&P 500 Sectors
Consumer Staples -1.1%. Utilities -2.%. Financials +2.8%. Telecom -0.9%. Healthcare -2.5%. Industrials +0.7%. Information Technology -1.9%. Materials +0.9%. Energy +3.1%. Consumer Discretionary -0.5%.
Thanks for reading.
Have a good one,
Santiago