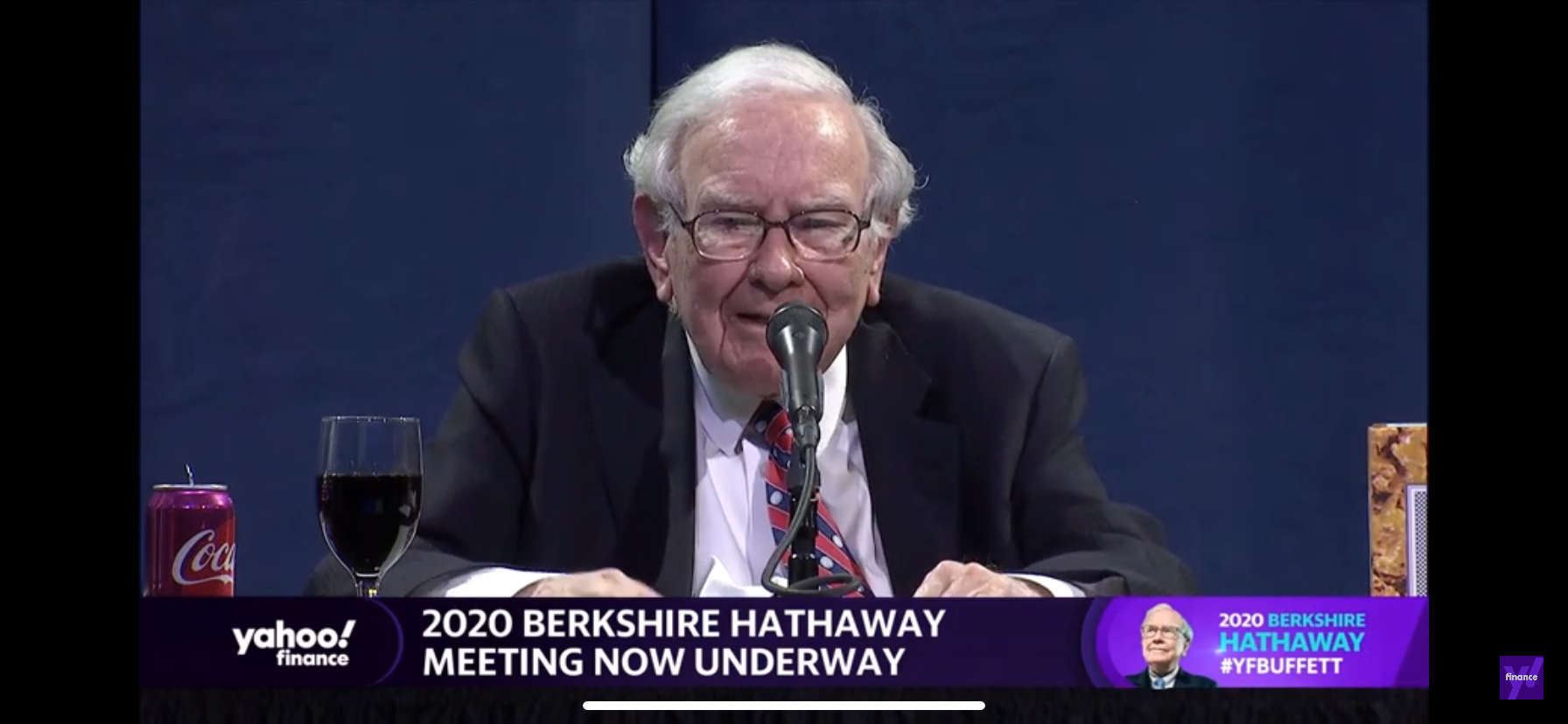 Good morning,
Hello, how are you all?
Portfolio has 4 weeks in a row in profit! This week rallied +3.02% and an incredible +25.57% increase in April. April was the best ever for the portfolio. What a resounding recovery! In conclusion, the strategy continues to work surpassing the three main Wall Street indices. My wife and I were confined at home for 52 days.
In case of any doubt, you can access the FAQ of my blog: https://santiago1000.it/en/#faq
(Seeking Alpha) Stocks started the new month with sharp losses, sending the Dow, S&P and Nasdaq narrowly into the red for the week, following sobering comments from tech giants Amazon and Apple about the impact of the coronavirus pandemic. Amazon announced plans to spend all profits from the current quarter on its coronavirus response, while Apple reported flat first quarter revenue growth and did not offer guidance due to uncertainties related to the virus' impact. President Trump added to the market's woes by threatening to impose tariffs on China over its handling of the pandemic. Finally, the Institute for Supply Management's manufacturing index fell to its lowest level since April 2009.
Here is the detailed weekly income of the positions that make up the portfolio:
STOCKS
ENPH – Enphase Energy, Inc. +14.63% (upcoming earnings announce on 05-05-20)
PAYC – Paycom Software, Inc. +14.10% (earnings reported 04-28-20)
EDU – New Oriental Education & Technology Group Inc. +9.04%
TTD – The Trade Desk, Inc. +8.68% (upcoming earnings announce on 05-08-20)
FB – Facebook, Inc. +6.42% (earnings reported 04-29-20)
SEDG – SolarEdge Technologies, Inc. +4.20% (upcoming earnings announce on 05-06-20)
MA – Mastercard Incorporated +3.86% (earnings reported 04-29-20)
GOOG – Alphabet Inc. +3.23% (earnings reported 04-28-20)
AAPL – Apple Inc. +2.16% (upcoming earnings announce on 04-30-20)
LULU – Lululemon Athletica Inc. +1.93% (upcoming earnings announce on 06-10-20)
CDW – CDW Corporation +1.96% (upcoming earnings announce on 05-06-20)
MSFT – Microsoft Corporation +0.01% (earnings reported 04-29-20)
NVDA – NVIDIA Corporation -2.35% (upcoming earnings announce on 05-21-20)
SHOP – Shopify Inc. -4.59% (upcoming earnings announce on 05-06-20)
AMZN – Amazon.com, Inc. -5.15% (earnings reported 04-30-20)
No portfolio changes this week.
Stocks/ETFs on my radar and that interest me: TSLA, AMD, MELI, ZM, NFLX, ROKU, PBR.A and ADBE .
FAAAM earnings – Seeing "signs of stability" after an initial steep decrease in March ad revenue, Facebook (NASDAQ:FB) shares soared +10% AH on Wednesday, while Microsoft (NASDAQ:MSFT) climbed +2% as remote work boosted Teams and cloud services. Alphabet (GOOG, GOOGL) also rose +4%, posting strong Q1 figures even as it noted a March advertising slowdown. There was a more of a muted view at Apple (NASDAQ:AAPL), which failed to give guidance for the June quarter, as well as Amazon (NASDAQ:AMZN), which said it would spend all its Q2 profits on responding to the COVID-19 pandemic.
Talking about Paycom – PAYC, it represents a fantastic opportunity for long-oriented investors looking to capitalize on the secular "Digitization of Reality" trend we're experiencing today. Paycom is a debt-free, high-growth company at a reasonable price which can offer +13% CAGR returns if held long term. Further, though it's growing rapidly, it's already free cash flow generative, and management has grown without diluting shareholders! That is incredible. PAYC still is a strong buy for me.
Berkshire Hathaway Inc. (BRK.A, BRK.B) held its 2020 annual meeting of shareholders as a livestream-only event originating from its headquarters city of Omaha, Nebraska on May 2. In stark contrast to the 2019 meeting, when a record 40,000 visitors attended, this year social distancing orders sparked by the COVID-19 coronavirus crisis limited in-person participants to 89-year-old Chairman and CEO Warren Buffett and 57-year-old Vice Chairman of Non-Insurance Business Operations Greg Abel, plus several other employees who assisted in running the meeting.
Weekly Market Movement Wrap
U.S. Indices
Dow -0.2% to 23,724. S&P 500 -0.2% to 2,831. Nasdaq -0.3% to 8,605. Russell 2000 +2.% to 1,257. CBOE Volatility Index +3.5% to 37.19.
S&P 500 Sectors
Consumer Staples -0.8%. Utilities -1.9%. Financials +4.8%. Telecom +3.7%. Healthcare -0.6%. Industrials +4.3%. Information Technology +3.2%. Materials +4.2%. Energy +9.5%. Consumer Discretionary +3.7%.
Thanks for reading.
Best regards,
Santiago