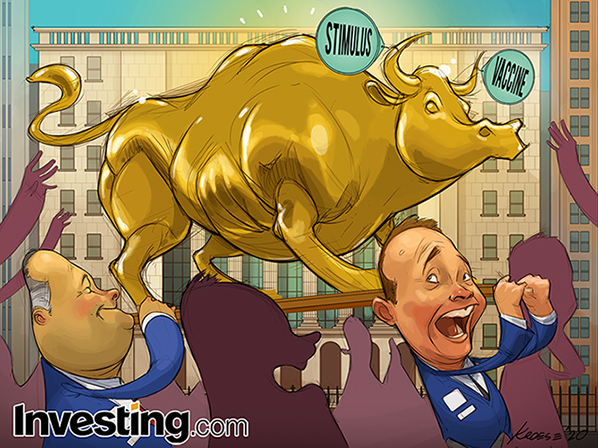 Portfolio Update – WEEK 49 (November 30th to December 06th)
Good morning,
Hello, how are you all?
For the week, the portfolio slipped -0.59%. For the year, the result is fine, +87.49% and for November +20.29%. I remain confident in technology companies especially. In the next few days, I intend to add funds to the portfolio and reinforce the main positions. Check it out the portfolio stats https://etoro.tw/2UHOvRc .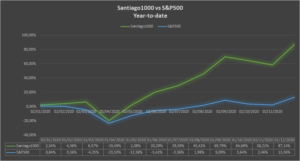 In case of any doubt, you can access the FAQ of my blog: https://santiago1000.it/en/#faq
(Seeking Alpha) All three major stock market indexes closed at all-time highs Friday as D.C. lawmakers appeared to make progress toward passing a COVID stimulus bill. A weaker than expected rise in November non-farm payrolls had the bad-news-is-good-news effect on equities and interest rates, prompting investors to conclude that the weak numbers will lead to compromise on a near-term relief package. The energy sector was Friday's runaway leader, capping a big week in response to the OPEC+ agreement for small production hikes starting in January. Long-term interest rates rose, pushing the 10-year Treasury yield up 5 basis points to 0.97%. For the week, the S&P 500 finished up 1.7%, the Nasdaq rose 2.1% and the Dow gained 1%.
Here is the detailed weekly income of the positions that make up the portfolio:
STOCKS
AMD – Advanced Micro Devices, Inc. +7.86%
FSLY – Fastly, Inc. +5.18%
AAPL – Apple Inc. +4.85%
TTD – The Trade Desk, Inc. +3.51%
LULU – Lululemon Athletica Inc. +3.19% (earnings upcoming announce 12-09-20)
PYPL – PayPal Holdings, Inc. +3.02%
MELI – MercadoLibre, Inc. +2.90%
TSLA – Tesla, Inc. +2.27%
NVDA – NVIDIA Corporation +2.24%
GOOG – Alphabet Inc. +1.94%
SHOP – Shopify Inc. +1.89%
NFLX – Netflix, Inc. +1.41%
FB – Facebook, Inc. +0.68%
MSFT – Microsoft Corporation -0.40%
AMZN – Amazon.com, Inc. -1.03%
SQ – Square, Inc. -2.06%
SEDG – SolarEdge Technologies, Inc. -5.64%
ENPH – Enphase Energy, Inc. -7.19%
ZM – Zoom Video Communications, Inc. -13.06% (earnings reported 11-30-20)
PLTR – Palantir Technologies Inc. -13.77%
NIO – NIO Limited -20.30%
No changes for the portfolio this week. Stocks/ETFs on my radar and that interest me: RH, ADBE, VEEV and ETSY .
Silicon Valley exodus
The coronavirus pandemic has given a number of tech companies an excuse to exit California as many question the high cost of living and the state's hefty taxes amid a broader shift to remote work. Hewlett Packard Enterprise (NYSE:HPE) became the latest to relocate its headquarters from San Jose, California, to Houston, Texas, following a difficult year that generated a full-year loss. Palantir (NYSE:PLTR) recently moved its HQ to Denver from Palo Alto, while Silicon Valley electric carmaker Tesla (NASDAQ:TSLA) has long-complained about the state's regulations and is opening a factory in Austin next year. San Jose Mayor Sam Liccardo called HPE's decision "a wake-up call," saying the region needed to "stop demonizing our tech employers, and start working with them to chart a path to a strong recovery."
U.S. Indices
Dow +1.0% to 30,218. S&P 500 +1.7% to 3,699. Nasdaq +2.1% to 12,464. Russell 2000 +1.9% to 1,891. CBOE Volatility Index -0.2% to 20.79.
S&P 500 Sectors
Consumer Staples +0.9%. Utilities -2.2%. Financials +1.8%. Telecom +1.8%. Healthcare +2.8%. Industrials +0.4%. Information Technology +2.8%. Materials +0.1%. Energy +4.5%. Consumer Discretionary -0.4%.
Thanks for reading.
Have a good one,
Santiago